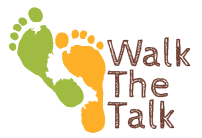 FIGHTING FOR IMPOVERISHED YOUTH IN SOUTH AFRICA
After becoming involved in the 2018 project of building Peggy's House, a vital orphanage in South Africa, we could see so clearly how this kind of work can drastically improve the lives of children in need. And so our vision for our 2019-2020 focus charity began.
Walk the Talk is about restoring another vital community-building: The Sinovioyo (translates "We Have Happiness" in English) Public School. We saw this building condemned during our 2018 visit. It was deemed unfit and unsafe for the children to enter. 
The estimated cost of upgrading the building to be in good enough shape to facilitate the 100+ students counting on it for an education, is about $40,000. The municipality only has $13,000 with another $3000 expected to be available this year.
Our "Nickstock" yearly summer event held in honor of Crystal Volpes' late son Nick, raised $4000 for the cause leaving the outstanding balance to build the school at $20,000.
This tax season we plan to not only raise the remaining balance to construct the facility, but also fly into South Africa next summer with a small team to pitch in on the construction! C & V Income Service will match all donations dollar-for-dollar. This means we'll only need to raise an additional $10,000 to complete the project and guarantee an education for these incredibly deserving children!
"I feel incredibly blessed and fortunate to have the fortitude and ability to be self-sufficient, and I feel a moral responsibility to give back. On a daily basis we see so many people that are less fortunate, that deal with incredible physical and mental disabilities. My business model was designed to make life easier for those with disabilities and mobility issues. With every tax return, it is my intention to make a difference in people's lives and to be a contributing member of a diverse global community."
– Crystal Volpe, Owner C & V Income Tax Services